Securely scale
and customize operations.
With RESTful APIs and the DEVone developer program, NICE CXone Open Cloud Platform gives you the reliability, security, and flexibility you need to easily innovate.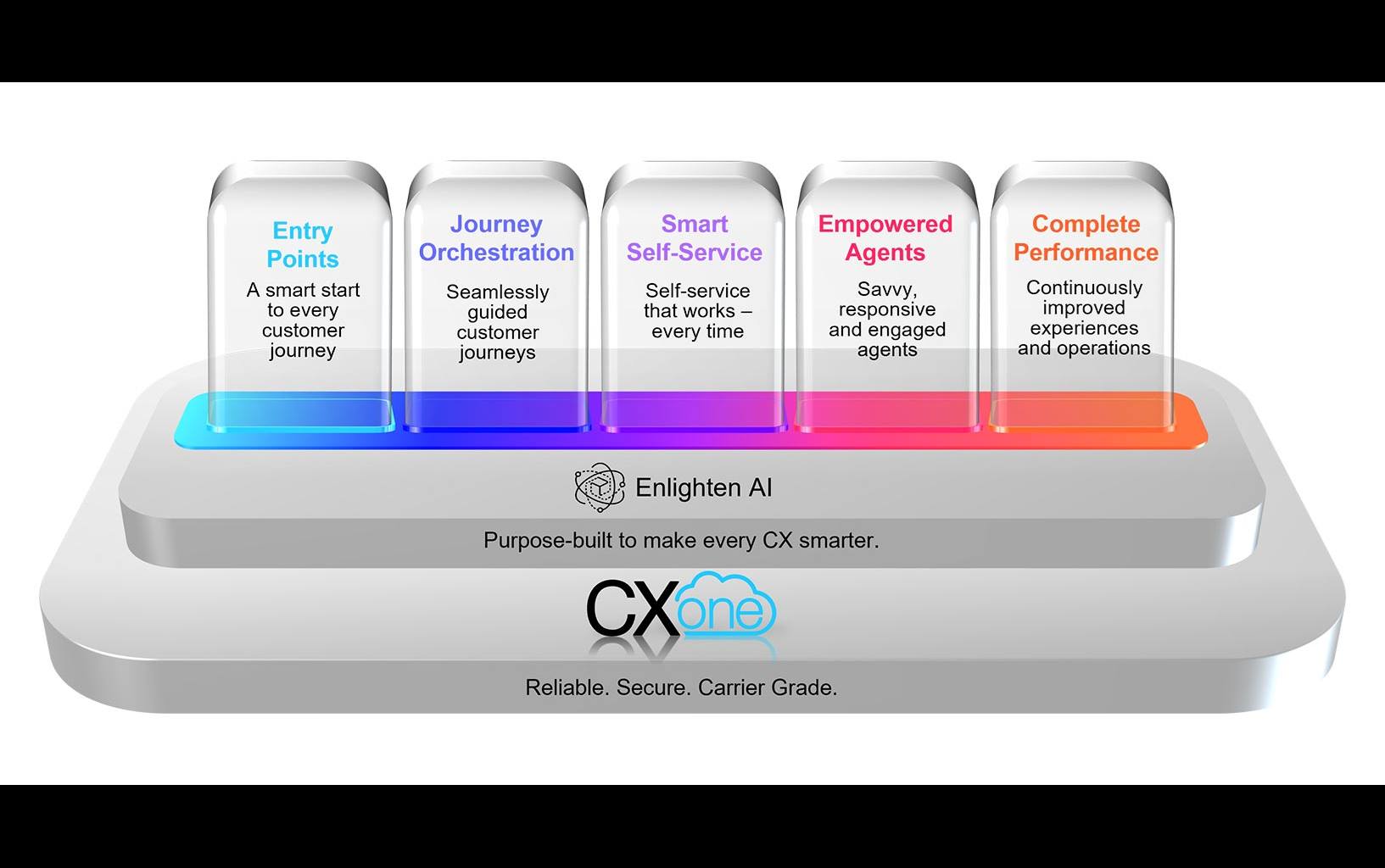 Everyone's talking about CXone. Here's what they're saying.
CXone offers unparalleled security and reliability.
Deploy seamless customizations and pre-built integrations from our ecosystem partners—all through a secure and reliable cloud platform with industry-leading uptime.
Ready for the expected. And the unexpected
Secure your data. Enjoy industry-leading uptime. Our Trust Office ensures that CXone is the platform you can count on.
CRM Integrations
Bring your customer context and contact center controls together in a single interface.
UCaaS Integrations
Enable easy, powerful collaboration for agents and experts with CXone Unified Communications (UC) Integrations.
CXexchange Marketplace
Find, compare, and activate applications ready-made for CXone by our development partners and take your contact center to new heights.
An extensive collection of RESTful APIs
Create your own custom integrations or applications using the same RESTful APIs that we use to build our powerful applications.
Voice as a Service (VaaS)
Connect your agents and customers with quality-optimized cloud voice and data services.
FedRAMP-compliant
Give your government agency the tools to act smarter and respond faster with CXone FedRAMP.
"The NICE CXone RESTful APIs were very easy to understand and consume. Using the sample code, I was very quickly able to understand and integrate the API into our iOS application code."
Lay the foundation for innovation.
Our open cloud foundation gives you the tools to turn your contact center into an innovation hub. Whatever you want to do, you can do it with the right technology—and the right partner.
Datasheets
To the cloud, one step at a time
Leverage your investment in on-premises WFO products while successfully transitioning to the cloud.
Datasheets
Customize and integrate with ease using RESTful APIs
Increase the value of your NICE CXone solution by extending its functionality to other business critical systems—and create an optimal customer service environment along the way.